The WISdom Co-op: A Strong Voice for People
in the
Capital~Controlled World
of "Free" Trade
Transforming Consumer E-Commerce
via
the Ultimate Democratic Virtual Organization
Consumers: Accept Responsibility for Your Fate
and
Rule Your Network!
Turn on, Tune in and Drop the Junk
Participate in an Open Project
to
Change the World
by
creating
A Consumers' Nation>World Wide Commerce Network
For The New Millennium
Encounter,
Not
another dot com


An Open Challenge:
Make A Consumers Cooperative Network Service Model Better than This!
"The reason that throughout history the few have dominated the many
is that the few are organized,
and the many are not."
~ Ralph Nader
Finally,
there is a compelling and immediate consumer payback
to
organize
a nation<world wide consumers cooperative!

"Never doubt that a small group of thoughtful, committed citizens can change the world.
Indeed it's the only thing which ever has"
~ Margaret Mead



Virally Responsible Business via Socially Responsible Consumption


.........


........
Consumer Web Services Killer App Reorders the Real World
from the consumer's desktop!



Warning
Paradigm Shift!
Once you enter CybeRealSpaceTime, you may never want to leave!
"It's a World Wide Socioeconomic, Political and Cultural Reconstruction Kit:
Dick & Jane's Magnificent Adventure!
Code Is Law - Warning: Make It Better
Homer Hype



It's about the Rights and Empowerment
of the Individual . . .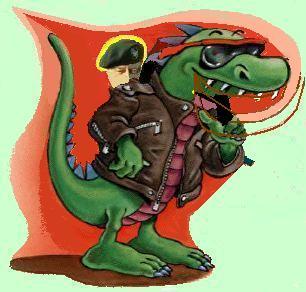 It's All About Wealth, Power,
and
Trust
and How to Get it!
It's all about your MINEd!
It's the end of the phone as we know it
They say, "Google on WI-FI seems godlike!"
Cyber Security and Privacy are WISdom Network Priorities



Quantitative Consumer Economic Analysis, anyone?
Next Step: Disintermediate the Government
Services and Institutions!


How Viral is Your Green?
WISdom does
Analysis/Synthesis>Regeneration
for
Sustainable Regrowth